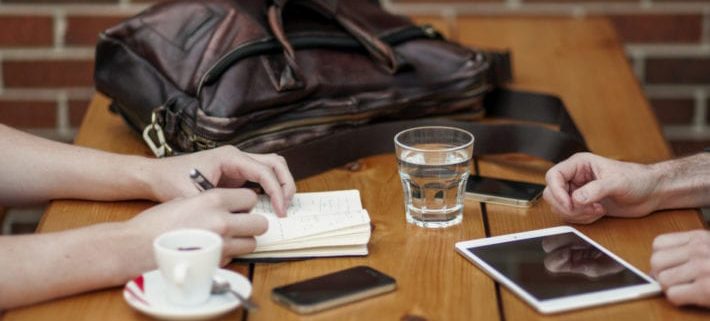 One of the first questions a prospective client asks is "How much does a website cost?"  To an experienced web designer, that is like asking how much does a car cost. It all depends. Do you want your website to be a Ferrari or a family van?
There are many factors that influence the costs of website design and development. To get an accurate idea of how much your website will cost, let's discuss a few items that need to be considered.
Website Content
One of the primary factors in determining the cost of your website, is your website content. Website content generally includes text / copy, images, videos, contact forms and more. Some items, such as stock images, cost additional depending on the license.
If you already have, or plan to develop your own website content, you can save time and money. If you do not have your website content ready at the time of developing your website, we can help you with copywriting, stock image acquisition and media production.
Domain Name Acquisition
Domain names are used to identify one or more IP addresses. Domain names are used in URLs to identify particular Web pages. For example, in the URL https://www.isitemarketing.com/services/seo , the domain name is isitemarketing.com. Every domain name has a suffix that indicates which top level domain (TLD) it belongs to. There are only a limited number of such domains.
For example:
gov – Government agencies
edu – Educational institutions
org – Organizations (nonprofit)
mil – Military
com – commercial business
net – Network organizations
ca – Canada
th – Thailand
Because the Internet is based on IP addresses, not domain names, every Web server requires a Domain Name System (DNS) server to translate domain names into IP addresses. Domain names can be purchased for as little as $10.00 per year.
Website Hosting
In order for your new website to be accessible to the world, you need to obtain a reliable website hosting service. Web hosts are companies that provide space on a server owned or leased for use by clients, as well as providing Internet connectivity, typically in a data center. Hosting costs also vary depending on your particular needs.
For most small to mid size organizations, you can purchase reliable hosting for less than $15 per month. We offer fast and reliable hosting for our clients who do not have their own hosting provider.
Search Engine Optimization
Although optional, Search Engine Optimization (SEO) should be considered for every website owner. SEO stands for "search engine optimization." SEO is the process of getting traffic from the "free," "organic,"  or "natural" listings on search engines. All major search engines such as Google, Yahoo and Bing have such results, where web pages and other content such as videos or local listings are shown and ranked based on what the search engine considers most relevant to users. Payment isn't involved, as it is with paid search ads.
The cost to optimize a website also varies depending on the amount of pages, target keywords, geographical area and more. Our SEO results speak for themselves. We have successfully positioned our client websites in the top of the search engines for highly competitive keywords. SEO pays for itself, then some.
In Conclusion
For a small business website you can spend as little as $2,000 or as much as $20,000 or more. Your budget should be based on the strategic needs of your business.
https://isitemarketing.com/wp-content/uploads/NJ-Web-Design-Cost.jpg
375
710
iSite Marketing
https://isitemarketing.com/wp-content/uploads/logo.png
iSite Marketing
2017-06-18 17:16:24
2017-06-26 12:50:26
How Much Does it Cost to Design A Web Site